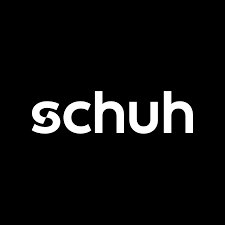 Join the Schuh Club, get DOUBLE POINTS at Schuh
Join the Schuh Club, get DOUBLE POINTS at Schuh.
Terms and conditions
Double points offer is valid for 183 days (6 months) from your THE SCHUH CLUB registration date. The double points offer can only be used once. This double points offer entitles you double points on your first purchase as a SCHUH CLUB member up to £500 spend, either online or in one of our stores. The maximum double points award is 1,000 SCHUH CLUB points. Any transactions earning over 1000 points will accrue single points on the remainder of the transaction. Your points will go into your Pending Balance the following day after purchase and will move to Available Points 28 days later. Points will convert into a reward once 100 Available Points are available and sent to your SCHUH CLUB email address as a gift card. Double points offer will be automatically applied to your first transaction either online or in-store providing that your loyalty account is identified. Your SCHUH CLUB ID must be registered against the transaction to receive your points.